The Cherwell is designed as a traditional watch with a contemporary feel, and we use several elements to achieve it. The dial is made up of two layers, combining to offer a simple yet elegant way of reading the time efficiently. The base layer holds the minute markers detailed by subtle squares that line the outer edge of the dial - a visual cue to a minute's duration.
The sub-dial is sunken sharply and furnished with a stunning radial pattern that shimmers in the daylight - the sweeping second hand providing a visual acknowledgement that the watch is powered. The polished hour batons rise just that bit higher than the upper layer and stretch out into the void towards the perimeter. The hands, also polished, reach out and visually touch their respective marker with clarity and purpose.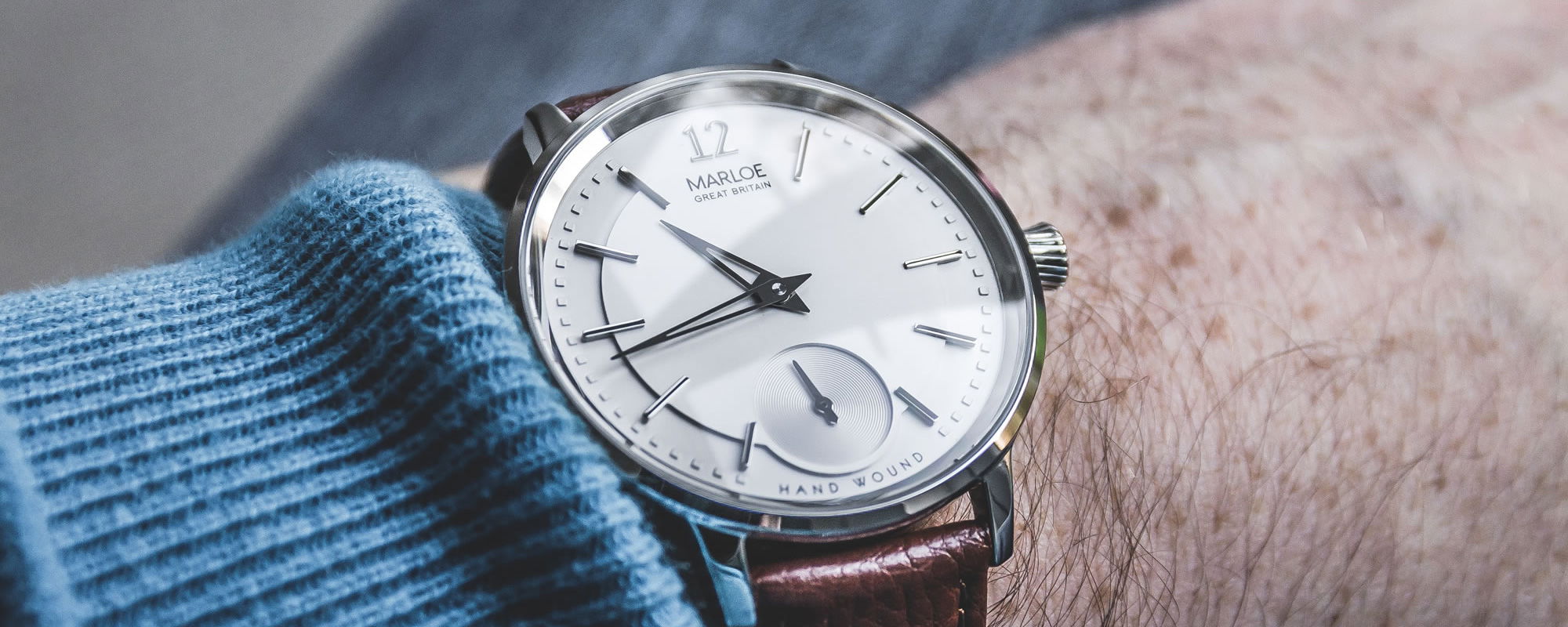 The Cherwell is the embodiment of countless hours spent poring over every tiny detail down to the micrometer. We're delighted with the result: a mechanical machine, worn on the wrist, powered by you, to display the passing of time - a feat of such engineering marvel that we believe should be celebrated.
Our foremost timepiece, the Cherwell, is inspired by the
prestigious university city of Oxford and takes it's name from the River Cherwell which meanders through this City of Dreaming Spires.