Pre-Order the Lomond Chronoscope

Of all the Lochs in Scotland, few have as much connection in popular culture as Loch Lomond. An hour north-west of Glasgow, Loch Lomond is the gateway to the Highlands - a distinct visual indicator that you're about to enter the most beautiful place on Earth.

Most associated with the song "The Bonnie Banks o' Loch Lomond", Loch Lomond is also the name of Whisky drank by Captain Haddock, in Herge's Adventures of TinTin. It's a glorious place full of activity and culture, and also hosts a mob of wallabies on one of the islands within Loch Lomond - one of the few places where wallabies exist outside of Australia.

Named after this Loch, the Lomond Chronoscope expands the growing range of timepieces from MWC, which now includes the original Kickstarter campaign's Cherwell and the new smaller diameter Derwent.
The Lomond Chronoscope is a manual mechanical wristwatch that includes a "Stop-watch" feature, a ceramic bezel insert and exhibition case-back. It is 43mm in diameter x 11mm high (13.6mm to crystal zenith), 46.6mm Tip to Toe and has a 22mm strap-width.

The Lomond Chronoscope comes in 4 colour-ways, split into Classic and Vintage aesthetics. For the Classics there's a White and Grey dial, both with a Telemeter scale matt Ceramic Bezel. For the Vintage models there's a Coffee and Vanilla dial with a 60 second scale polished Ceramic Bezel.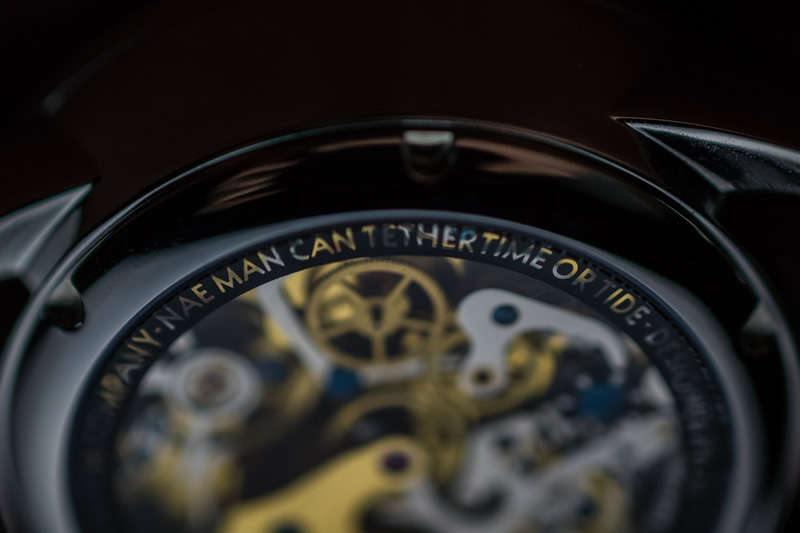 Nae Man Can Tether Time Or Tide
Surrounding the exhibition case back are the words of Scottish poet and lyricist Robert Burns - 'Nae Man Can Tether Time or Tide' - from his 1790 narrative poem, Tam o' Shanter.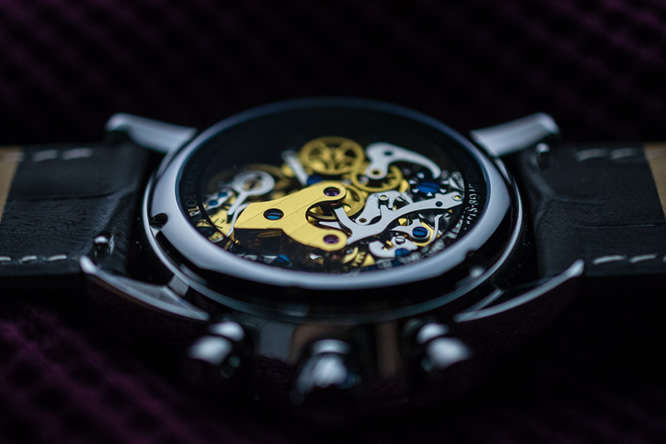 The movement within the Lomond is a special one - it has history. Originally developed by Fabrique d'Ebauches Venus S.A in the 1940's, the Venus 175 was used in high-end timepieces, most notably by Breitling. Soon the 175 Caliber was copied by a Russian firm and came to be known as the Strela. When Venus decided that they wanted to develop a new movement, the 180, they went looking for buyers for their Venus 175 caliber.

The Soviets didn't want it - they had their cloned Strela movement, but the Chinese just so happened to be looking for a movement to install in a new pilot's watch for their air force. Venus sold everything to the Chinese - machinery included. After the war the caliber soon filtered down to consumer watches and has ultimately become the Seagull ST19.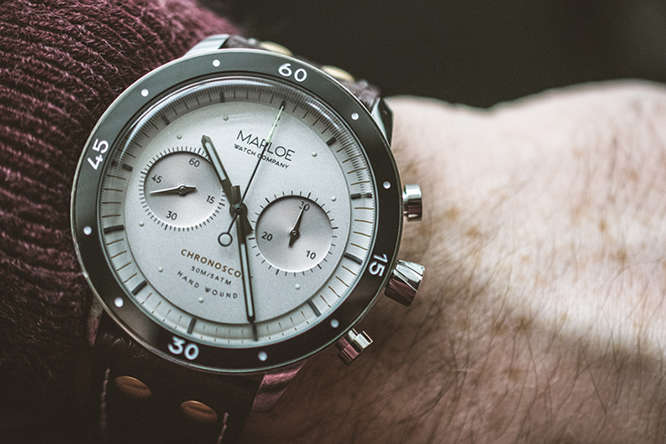 43mm diameter x 11mm (13.6 to crystal zenith)
46.6mm from lug tip to lug tip
22mm strap width
Ceramic bezel engraved and paint filled
Custom profile high-dome acrylic crystal
Exhibition case-back
Sea-Gull ST1901 column-wheel manual mechanical movement
21,600bph
Gilt with blue screw, swan neck regulator
30-minute Chronoscope function
5 ATM / 50M water resistance
Double O-Ring crown construction
C3 Superluminova to hands and dial