At Marloe Watch Company, we are constantly inspired in our designs by real-life examples of human perseverance and endeavour. We've worked with 12 inspirational individuals to help understand what goes on behind the scenes of a range of incredible achievements - from planning, training, dieting, sleep patterns, and overcoming psychological hurdles, each downloadable programme highlights the inner workings of success that show anything is possible when you have the desire to do it.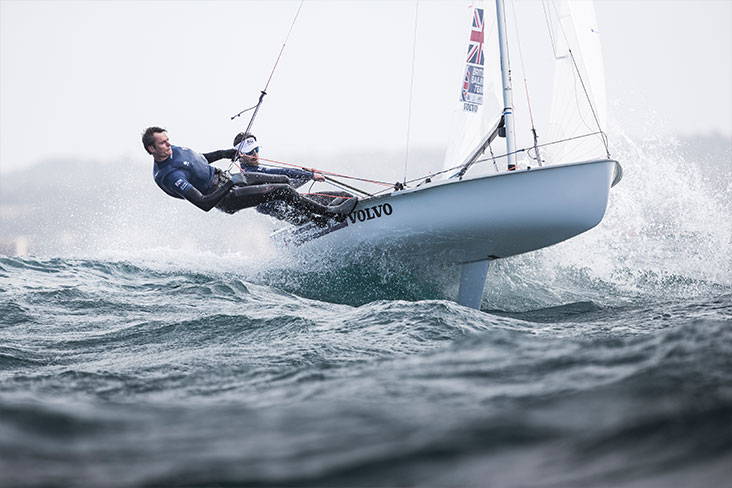 Luke Patience
Sailing for to an Olympic silver medal
Scottish sailor Luke Patience won a silver medal on his Olympic debut at London 2012, securing a podium place in the 470 class. Adhering to a demanding training routine, Luke continually pushes himself to get the upper hand against opponents. Every aspect of his routine is designed to maximise performance, looking ahead to the Games in Tokyo as his next challenge.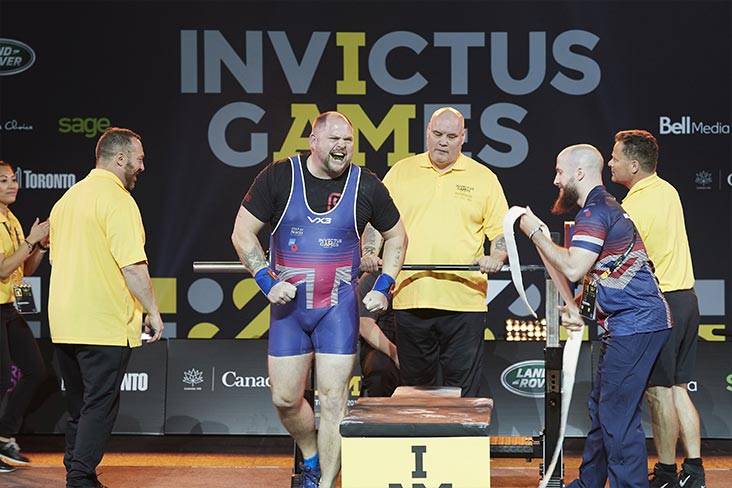 Scotty Darroch
From down and out to the Invictus Games
An army veteran who was injured in combat left the services to fight his own battles against addiction and mental health problems. Scotty was suffering from PTSD and depression but set his sights on the Invictus Games – a global event to inspire recovery for wounded, injured and sick service personnel. He charts the journey from being down and out to competing against athletes from all over the world.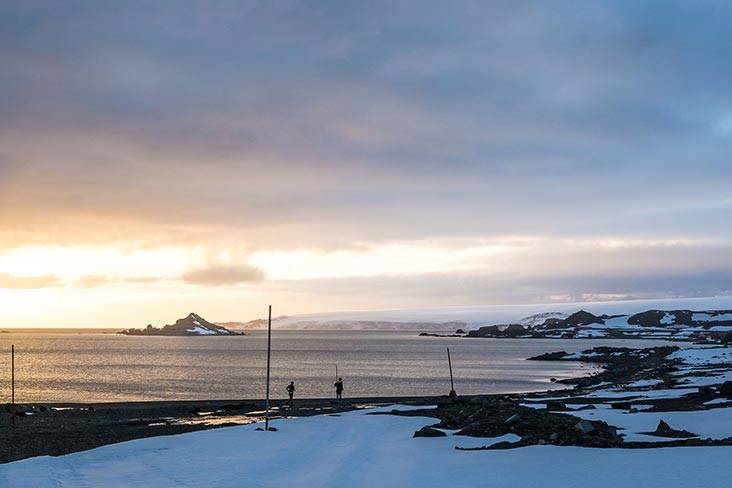 Rob Bell
Running 7 marathons on 7 continents in 7 days
TV presenter and adventurer, Rob Bell took on his toughest challenge to date, completing seven marathons on seven continents in only seven days; in the company of five close friends. From the ice and snow of Antarctica to the oppressive heat and humidity of Singapore, the only recovery and sleep came in airport departure lounges or on long haul flights in economy. Hear how Rob planned for this epic endeavour.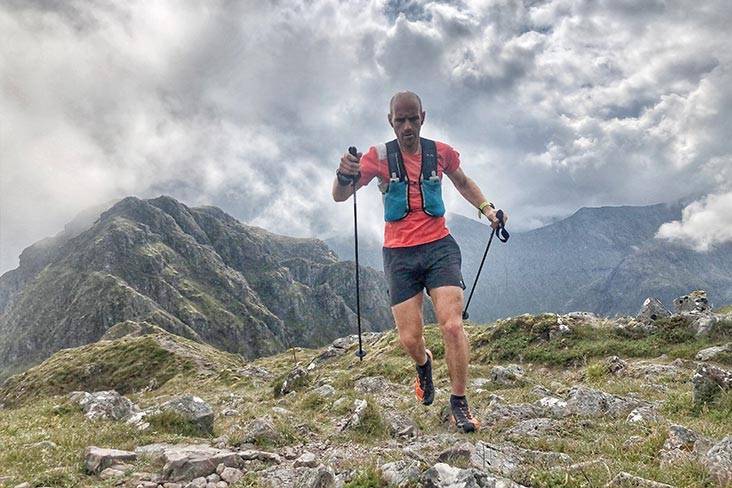 Donnie Campbell
Running 282 munros in 31 days
Most people are pleased to reach the summit of one mountain, never mind running up and down 282 of them. But Donnie Campbell isn't most people. The running fanatic traversed some of Scotland roughest terrain at pace, climbing 126,143m and clocking up over 800 miles in just 33 days, bagging every single one of his home country's Munros in the process. Detailing every aspect of the yearlong preparations, Donnie's inspirational story shows the limits of human endeavour.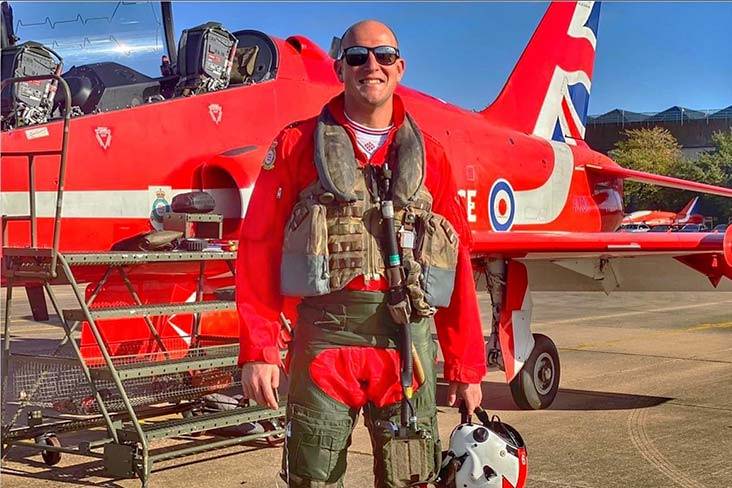 Dan Lowes
Taking to the sky with the Red Arrows
Former RAF Fighter pilot and Executive Officer of the world-famous Red Arrows, Dan performed aerobatic displays hundreds of feet above cheering crowds at 580mph. Pushing himself to the limits in some of most demanding and dynamic environments, Dan gives a behind the scenes glimpse into the intense training routine which powers one of the planet's most impressive aircraft display teams; where everything is planned to the most minute detail and nothing left to chance.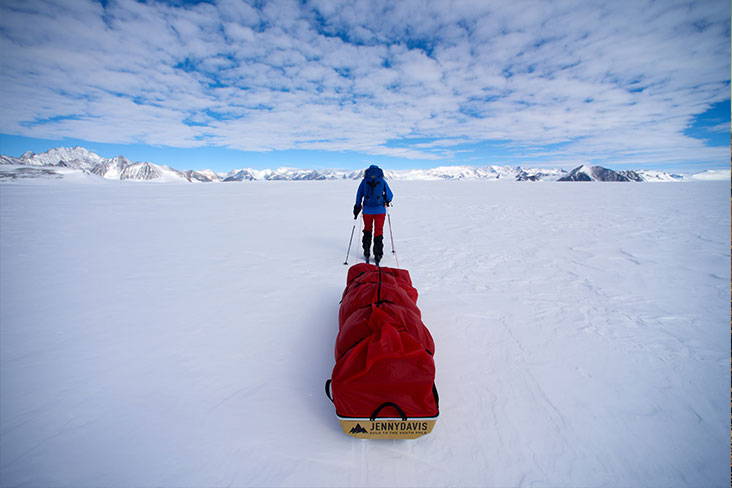 Jenny Davis
A solo trek to the South Pole
Lawyer by day and ultra-endurance athlete in her spare time, Jenny undertook a solo expedition to the South Pole. Skiing 715miles while dragging an 80kg sledge packed full of survival essentials, Jenny completed the incredible feat unsupported and unassisted. Training for three years before stepping into the abyss, she breaks down her gruelling training regime to physically and mentally prepare for the challenges faced in one of the most extreme environments in the world.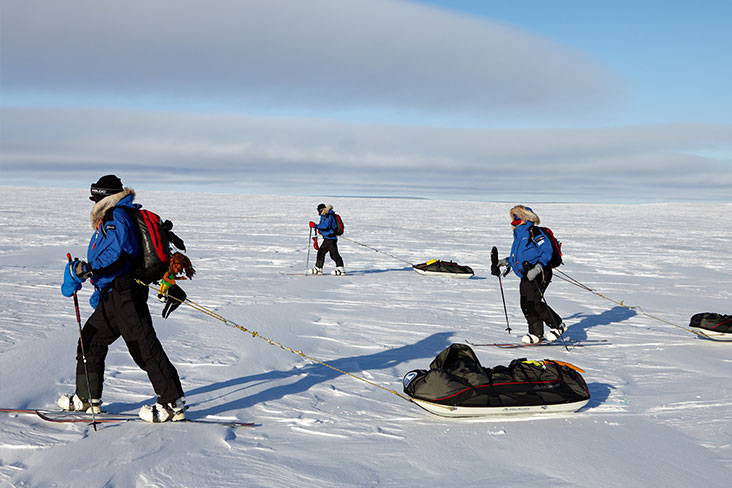 Dwayne Fields
Walking over 400 miles to the magnetic North
Spending his teenage years wrapped up in the world of street gangs in inner city London, a violent incident made Dwayne decide to change his life forever. He set himself a goal to walk over 400 miles to the magnetic North Pole, becoming the first black Briton in history to do so. From freezing conditions to avoiding polar bears, find out how Dwayne prepared physically and mentally for a life defining adventure.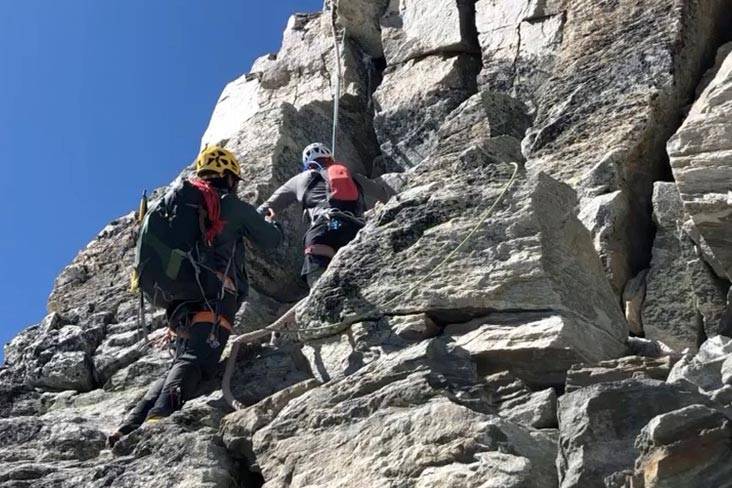 Neil Heritage
Summiting Matterhorn as a double amputee
For a double amputee army veteran who was told he would never walk again, even the idea of a short hike should have been impossible. But Neil Heritage had his sights set on a bigger challenge– the 4,478m summit of the Matterhorn. Taking on the endeavour with two specially designed prosthetic limbs, Neil set about training for the gargantuan feat which involved treacherous climbs up sheer cliff faces and perilous trails; becoming the first below knee amputee to reach Mountain's peak.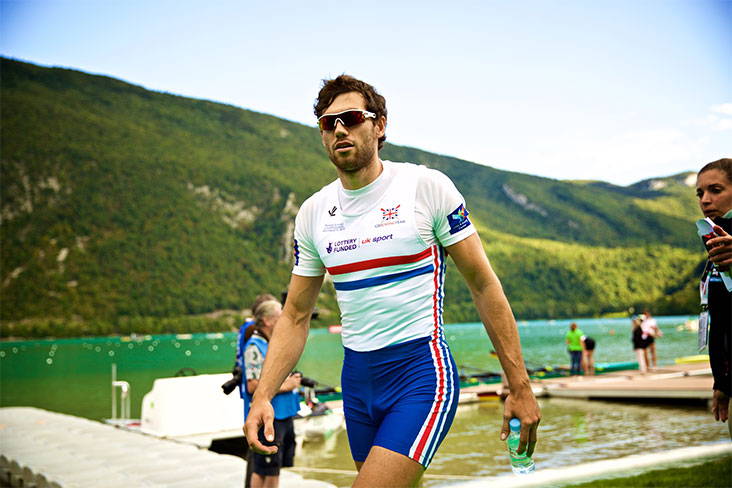 Matt Gotrel
Rowing to an Olympic gold medal
Matt Gotrel's sporting career has gone full circle, from his early days in international youth sailing circuit, to gold medal-winning Olympic rower to grinder for INEOS TEAM UK. Matt has achieved a lot but isn't planning to slow down anytime soon. No stranger to the podium, he holds the Olympic and World Championships, representing Great Britain on the global stage. A dedicated athlete, Matt pushes his body to the limit and then some, all in the pursuit of glory.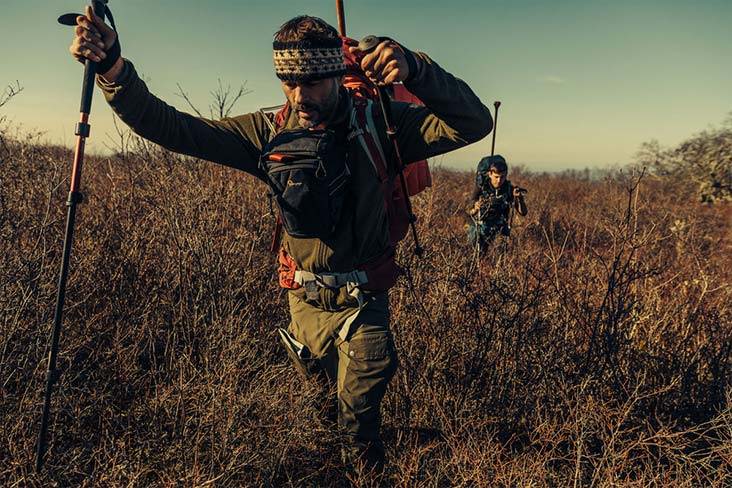 Ian Finch
A 1300 mile trek in the footsteps of the Cherokee
Ian Finch is an explorer, adventure and outdoor brand photographer, expedition guide and journalist who has been travelling to remote environments for over eight years. A former Royal Marine Commando, Ian has an insatiable desire to travel and lead expeditions to unfamiliar corners of the globe: recording incredible traditions and cultural practices of indigenous people. His recent conquests include a 1,300-mile journey to retrace the footsteps of the Cherokee removals and a 2,000-mile canoe descent of the Yukon River.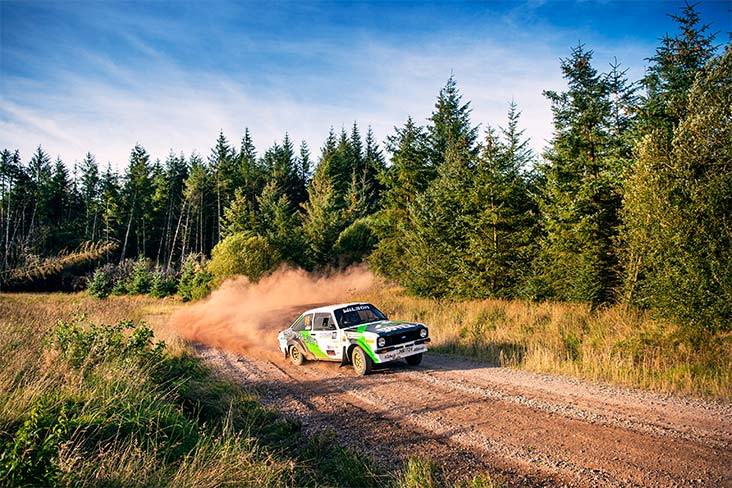 Chris Williams
Navigating a Scottish Two-Wheel Drive Rally Championship win
Hurtling around country lanes at speeds of up to 115mph is all in the average weekend for rally car navigator, Chris Williams. Together with driver Iain Wilson, the pair won the Scottish Two Wheel Drive Championship, after an amazing season. Intense concentration, split second reactions and nerves of steel are just some of what it takes to guide your car round closed forest track stages, doing whatever it takes to get an edge over rivals.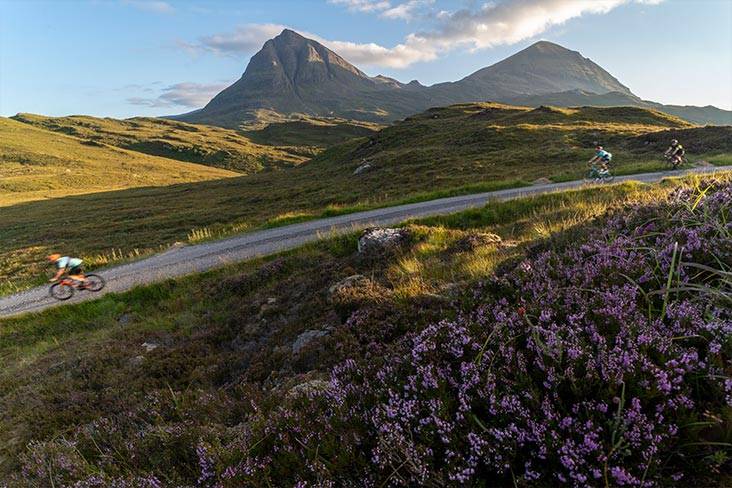 Davy Zyw
Cycling the North Coast 500 miles in 4 days
A regular cyclist in his free time, Davy took the decision to push his body to the limits in 2020, taking on the monumental feat of cycling the North Coast 500 in just four days. The gruelling challenge helped raise funds for Motor Neurone Disease, a condition that Davy himself was diagnosed with at the age of 30. From tackling the UK's highest road climb to battling Scotland's notoriously temperamental climate on the 500-mile ride, Davy charts how he prepared for one epic cycling challenge.
Such was the confidence I had in the design - the beauty of the thing - that it would put Marloe on the Serious Dive Watch map...
Inside MWC - Part VI - A Positive Time
We're making lots of progress in many facets of the Marloe world, and it's a really positive time - we feel positive and things in the world are, in general ...
Learning about and being conscious of the reasons for climate change is something that has remained at arms length for me. That all changed recently and my w...
The Haskell Global will be the first of many watches that highlight the issues we're facing as a global community, and positively contribute to mitigate them...