301.128 mph - bonneville salt flats, 3 september 1935
Sir Malcolm Campbell powered his 2,300hp, Rolls Royce R, V12 supercharged Campbell-Railton Blue Bird across the Bonneville Salt Flats to a World Record Breaking speed of 301.128mph - the fastest man in the world.
The simple dream of going fast had taken Sir Malcolm around the world and back. Over the course of a decade he had taken that dream to a blistering climax in the searing heat of the Bonneville Salt Flats, but that dream had come true; he had done it. Sir Malcolm had secured his place, not just in the World Speed Records, but in popular culture too - he was world famous.
The Original Speed Master
Car brands and auto-part companies clamoured for Sir Malcolm's endorsements, ladies flocked to his side and men wanted to be him. But the most significant moment in all of the events that transpired on that 3rd day of September in 1935, belonged to a small spectator. Donald Campbell, Sir Malcolm's only son, had travelled to Utah with him to witness this new World Record attempt. Seeing his Dad wrestle that magnificence of cutting edge engineering to such ludicrously fast speeds, was something that would set off a whole new chapter of speed chasing in the decades to follow.
It was his friend, his right-hand-man, Leo Villa, who would in time go on to work with his son Donald, who helped him to become the fastest man in the world.
Leo Villa and several design engineers had created the Napier-Campbell series of cars - the first, Napier-Campbell Blue Bird II, propelled Malcolm to 195mph, followed by the Blue Bird III in which he achieved a speed of 206mph. In 1931, Malcolm introduced the world to the Campbell-Napier-Railton Blue Bird - a vehicle which has since been immortalised in paintings and on show at various museums, and one that Villa would engineer for Malcolm to finally achieve the impossible - a speed in excess of 300mph.

Sir Malcolm, having secured the world Land Speed Record, turned his attention to the water and, with a sequence of records, would make a name for himself in the Water Speed Records too. It would be on the eve of the Second World War that Sir Malcolm would set a new World Record on water, with a speed of 141.74mph on Coniston Water in the Lake District, aboard his beautiful K4 hydroplane. That record would signal the end of speed chasing for Sir Malcolm - after he had served again in WW2, this time on the home front, he would retire from the Army as Major Sir Malcolm Campbell, and in 1948, pass on New Year's Eve.
In honour of Malcolm's achievement, the Bonneville has been limited to 301 pieces, celebrating the incredible speed that he achieved on that glorious day in Utah.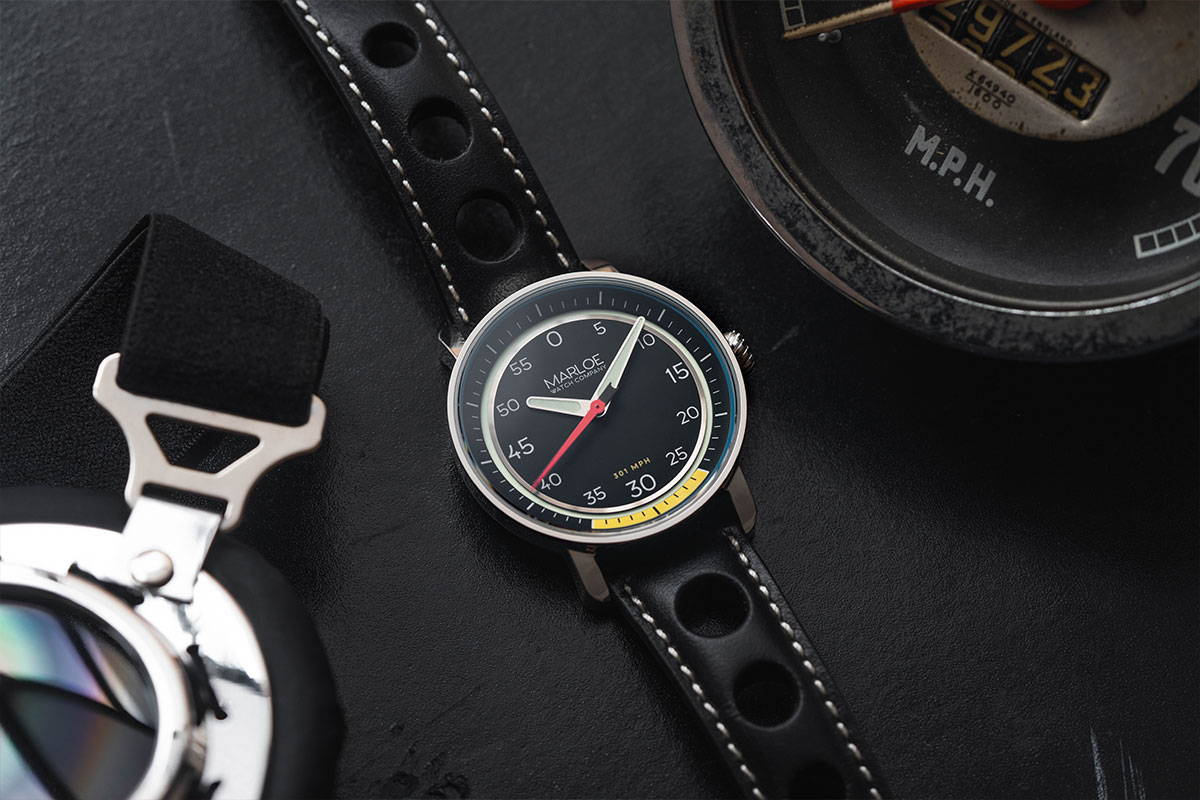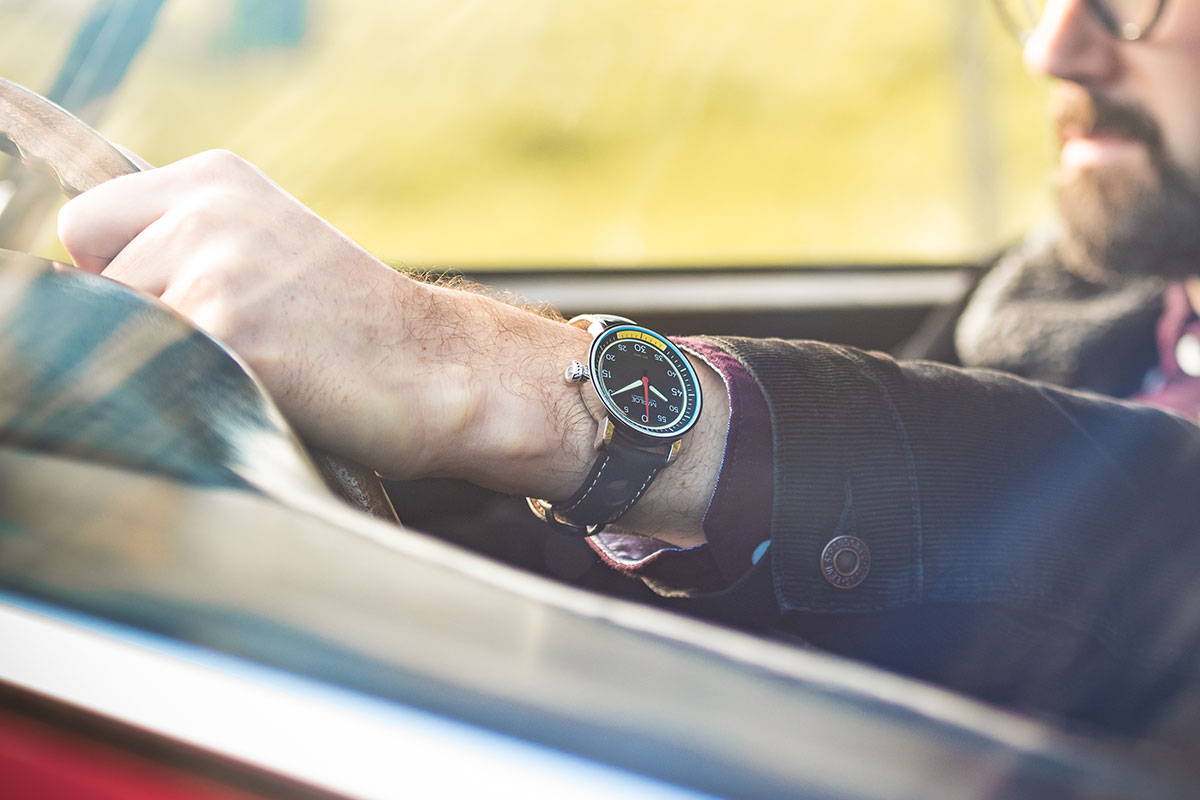 The Devil is in the detail
The Bonneville takes its colouring from the main instrument panel on the Campbell-Railton Blue Bird - the matte black dial with bold, clear white markings, is directly influenced by the various gauges.
On the Blue Bird's large main speedometer, the target speed was clearly indicated in a segment of yellow from 280mph to well past 300mph. We've taken that aesthetic and applied it to either side of the 30 minute marking - an interesting dial quirk, and a subtle nod to the ultimate speed record.
To appreciate this miracle of engineering we have designed the caseback of the Bonneville to frame the nickel-plated Miyota 8N33 movement beautifully, with a celebration of Sir Malcolm Campbell's achievement engraved around an inner bezel.
The sapphire crystal has been selected to perform a very subtle magnification of the movement and, because the crystal sits mere micrometres from the movement, it manifests the visual trick of making the 8N33 look almost touchable. It's a lot to consider and, in a way, your little secret - once on the wrist, this window to the Bonneville's soul is hidden, for your eyes only.
WE DESIGN WATCHES THAT WE'RE PROUD OF, AND SUPPORT THEM WITH ATTENTIVE CUSTOMER SERVICE

Using DHL Express Service

Spread the cost of your payment

Every product quality-controlled by hand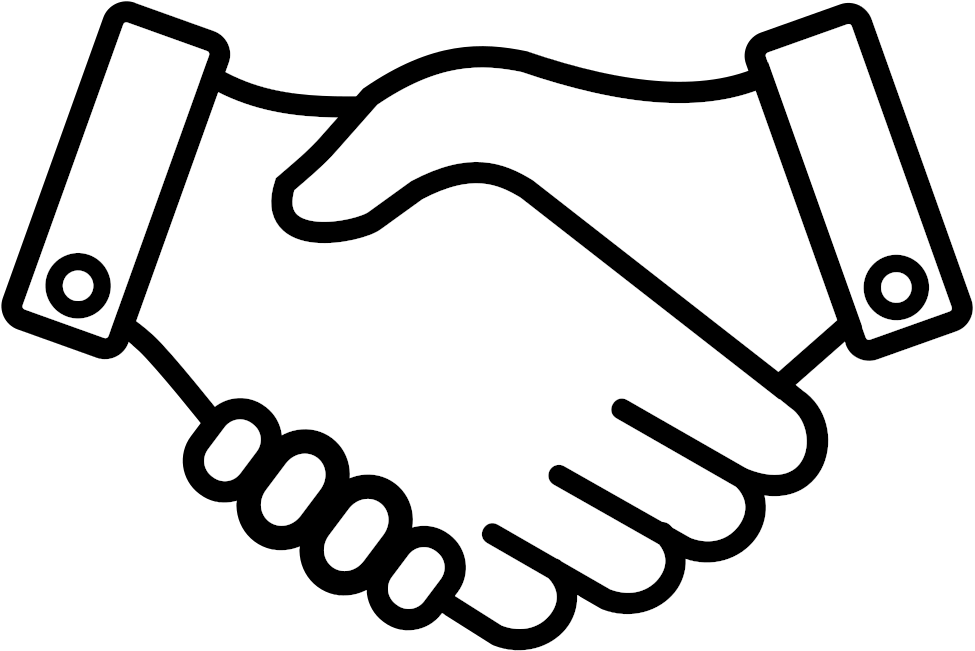 We're always happy to help
HOW MARLOE BECAME AN ESTABLISHED BRITISH BRAND
In 2015, a simple twist of fate brought together the two founders of Marloe Watch Company. Oliver & Gordon were intrigued by design, the slow-living counter culture, and beautiful mechanical watches - within a year, the first Marloe watch was created, and Marloe Watch Company was born.
Marloe design watches that they're proud of, made by manufacturing partners who over the years have also become friends. Honest watches made with care and attention - unpretentious, proven quality.
DON'T JUST TAKE OUR WORD FOR IT

One of our favourite young British brands…
Marloe watches can't be matched for Great British value

Thoroughly reasonable price points

Superb detail without breaking the bank