The Black Edition has become a very special, limited edition model, in several of our collections. It all started with the Haskell Black Edition, inspired by the Terra Nova expedition to conquer the South Pole, and in turn the Morar Black Edition. The colourway has remained the same throughout, inspired by the black, gold and white colouring of the Terra Nova ship - which carried Captain Scott and his men to the Antarctic.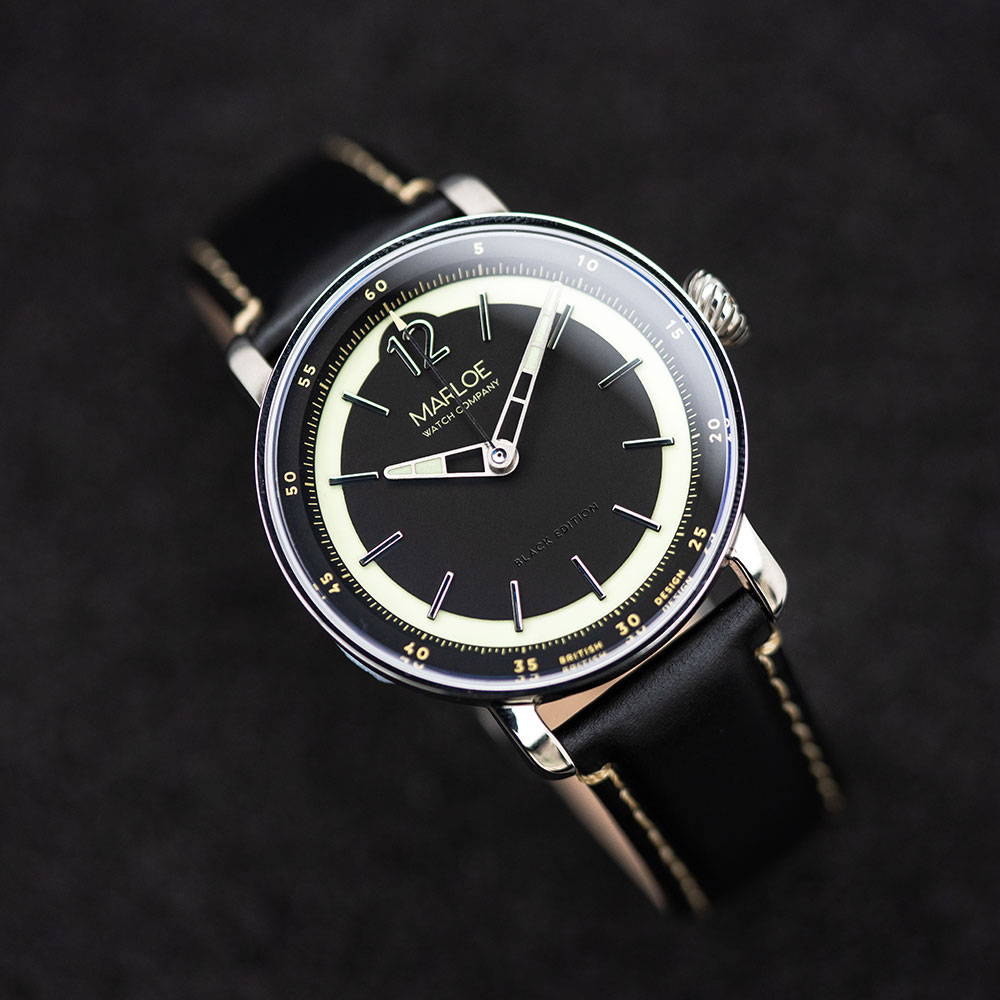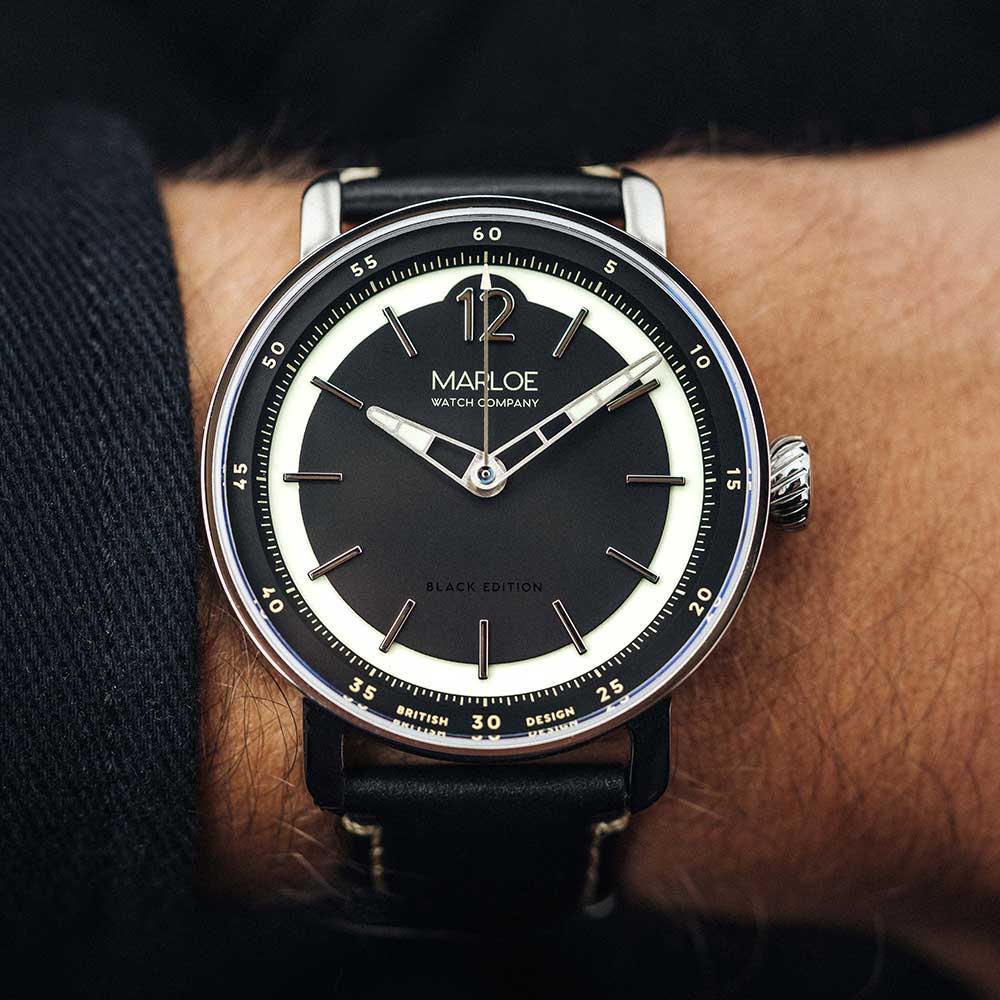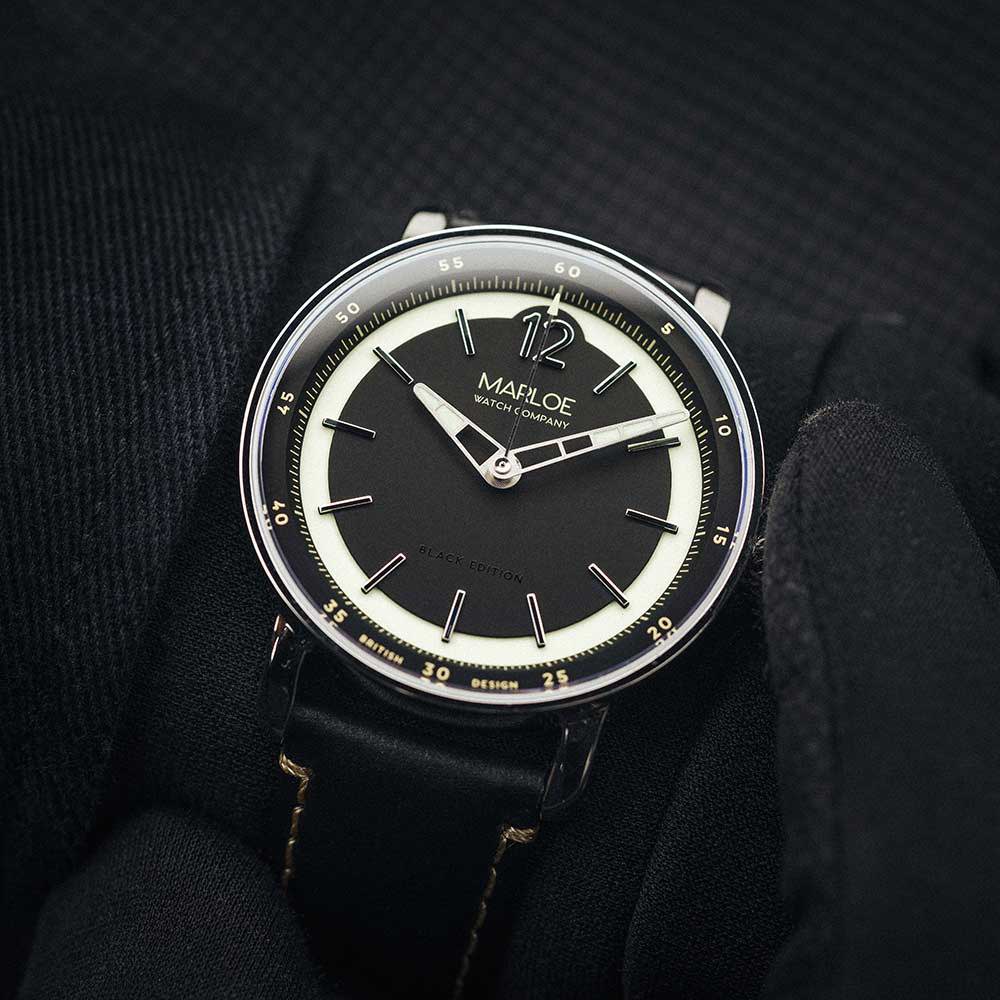 The Black Edition follows the same path as the Coniston range before - with one unique difference - for the first time in the collection we've finished the Miyota 8N33 movement in nickel, rather than gold. We've retained the clever magnifying technique so the movement feels so close that you could reach down and touch it.
In somewhat of a departure for us, and for the first ever time, surrounding this visual spectacle is a saying very close to our hearts. It has been with us since the very start and still rings true to this day, and it keeps our various compasses aligned and true. So what better phrase to adorn the back of this unique watch than our very own:
"To the future and whatever it may hold"
When night sets in and the ambient light falls, telling the time becomes challenging. The Coniston range uses a luminous moat and infilled hands to allow you to see in the dark. For the Black Edition we've used a different compound to the other Coniston watches, to give an incredible vivid green glow.

Inspiration behind the name came from Coniston Waters in the Lake District, which is famed for the Campbell family's water speed record attempts. At 5 miles in length it was the perfect lake for Sir Malcolm Campbell to set a new record of 141.74 miles per hour in Bluebird K4 in 1939.
In the late 50's Sir Malcolm's son Donald went on to set four records on Coniston Waters in Bluebird K7. In 1967 Donald achieved a top speed of over 320 miles per hour on the return leg of a record-breaking attempt - he then lost control of Bluebird, which somersaulted and crashed. Campbell tragically lost his life.
WE DESIGN WATCHES THAT WE'RE PROUD OF, AND SUPPORT THEM WITH ATTENTIVE CUSTOMER SERVICE

Using DHL Express Service

Spread the cost of your payment

Every product quality-controlled by hand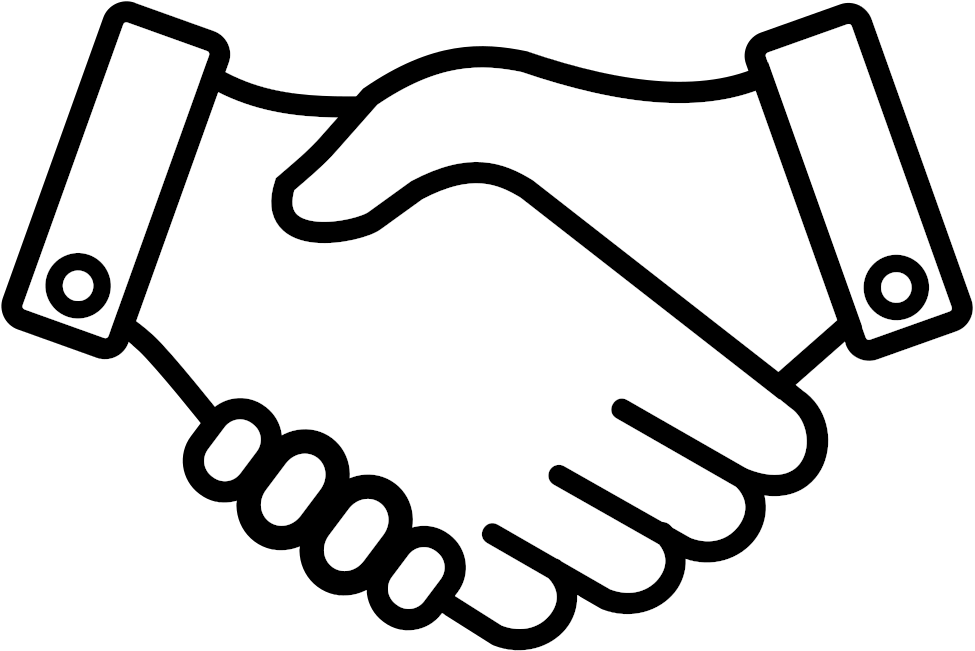 We're always happy to help
HOW MARLOE BECAME AN ESTABLISHED BRITISH BRAND
In 2015, a simple twist of fate brought together the two founders of Marloe Watch Company. Oliver & Gordon were intrigued by design, the slow-living counter culture, and beautiful mechanical watches - within a year, the first Marloe watch was created, and Marloe Watch Company was born.
Marloe design watches that they're proud of, made by manufacturing partners who over the years have also become friends. Honest watches made with care and attention - unpretentious, proven quality.
DON'T JUST TAKE OUR WORD FOR IT

One of our favourite young British brands…
Marloe watches can't be matched for Great British value

Thoroughly reasonable price points

Superb detail without breaking the bank