Sceptre collection
A robust and capable automatic 3-hander with exhibition caseback
Robust, Capable, Striking
The Sceptre is the next watch from the Solent DNA stable - featuring the same architecture, it's the natural progression of the range; more robust, more capable and more striking - an aggressive ocean-faring watch that's built for the harshest environments.

Because the Sceptre was borne of iteration, rather than ideation, our inspiration delved into the depths of the ocean. The Sceptre dives under the surface, one could say sub-surface, and looks at the world underneath the waves, where mother natures still punishes those who take her power lightly.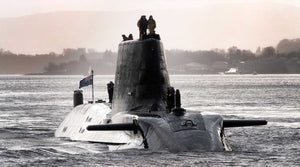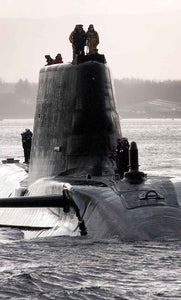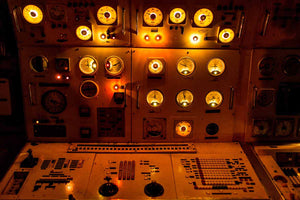 UNDER THE WAVES
The world under the waves is not a place for the light of heart - it's a dangerous place, obviously, but formidable, challenging, changing and complicated too. Whilst the Solent range was designed to be worn whilst carving through the surf above, the Sceptre has built upon this framework to deliver a watch more capable of surviving in the depths.
Five ships of the British Royal Navy have borne the name HMS Sceptre, after the sceptre, an item of royal or imperial insignia, including HMS Sceptre (P215), an S-class submarine, and HMS Sceptre (S104), a Swiftsure-class nuclear submarine.
AGGRESSIVE DESIGN
The case frame has remained more-or-less the same as the Solent, but we've adapted the upper section to feature a striking bi-directional bezel with rifled grips. We've also increased the depth rating with a more rugged Sapphire crystal whilst bolstering the strength of the case sides to make this watch capable of reaching 20ATM / 200m.
The crown, sized for grip and designed for wet fingers, now features a screw-down mechanism to increase that water resistance rating and to keep things locked in when the action is ramping up. The same bold, angled lugs point sharply downwards and feature faceted edges to catch the light.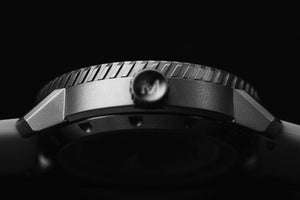 SPECIFICATION
- 42mm Diameter x 12.65mm depth
- 22mm strap width
- Dual-texture bespoke designed case w/ screw-down crown
- Bi-directional bezel with 60-clicks
- Sapphire crystal with dual side anti-reflective coating
- Multi-layer dial with floating luminous pontoons
- 76g
- 20 ATM
- Miyota 9039 automatic mechanical movement
- 28,800 bph
- 24 jewels
- 40+ hour power reserve
- Accuracy of -10 ~ + 30 sec/day
- 2 year warranty
"
One of our favourite young British brands, Marloe watches cannot be matched for great British value.

"
"
Marloe caught our eye for two reasons - one, their care and craftsmanship, and two, their thoroughly reasonable prices.

"
"
Superb detail without breaking the bank.

"