Coniston Automatic Collection
An automatic 3-hander with exhibition caseback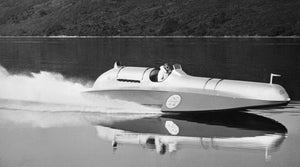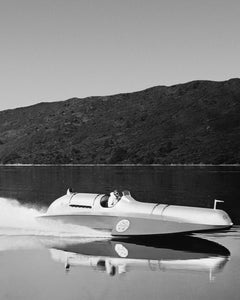 CONISTON WATER
The Coniston Automatic is inspired by its namesake lake, where Donald and his father Sir Malcolm Campbell set numerous water-speed records.
CAMPBELL FAMILY HERITAGE TRUST
The Coniston Automatic Collection is made in partnership with the Campbell Family Heritage Trust, with royalties from the sale of each watch going towards the maintenance and upkeep of the Bluebird vehicles, as well as the celebration of the Campbell family legacy.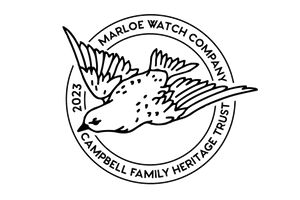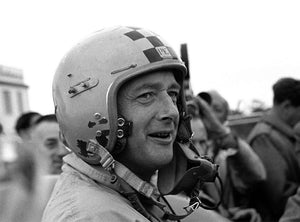 "Courage is not being fearless"
Words spoken whilst pushing the boundaries of physics and speed, Donald Campbell was no stranger to life-endangering challenges of extreme engineering.

Prior to one of Donald's record attempts, a journalist asked "Are you ever afraid, Donald?" to which he replied "Of course I'm afraid, every time I get into the Bluebird. Courage is not being fearless. Courage is overcoming and smashing through fear."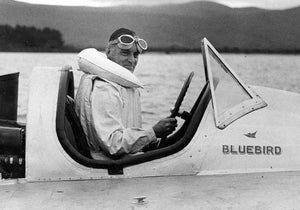 At 5 miles in length, Coniston Water was the perfect lake for Sir Malcolm Campbell to set a new record of 141.74 miles per hour in Bluebird K4 in 1939. In the late 1950s Sir Malcolm's son Donald went on to set four successive records on Coniston Water in Bluebird K7.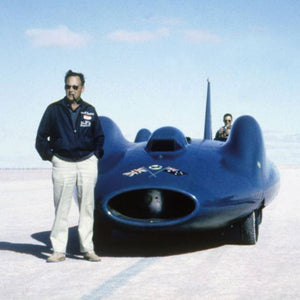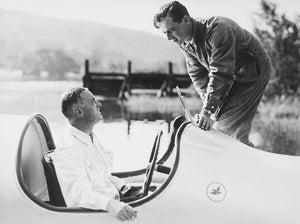 LEGACY
This little stretch of water in the Lake District opened our eyes to a world of water speed records and we soon delved into the world of the Campbells. Such brilliance. Such daring. Such commitment. We have been inspired so deeply by the efforts of Donald and Sir Malcolm that we felt it appropriate, and our honour, to celebrate these pillars of British endeavour. We must cherish the legacy that we create, and those legacies that resonate with us.
"
One of our favourite young British brands, Marloe watches cannot be matched for great British value.

"
"
Marloe caught our eye for two reasons - one, their care and craftsmanship, and two, their thoroughly reasonable prices.

"
"
Superb detail without breaking the bank.

"
Coniston Automatic Collection