Astro collection
A square-cased automatic 3-hander with exhibition caseback
WE CHOOSE TO GO TO THE MOON
"We choose to go to the Moon in this decade and do the other things, not because they are easy, but because they are hard; because that goal will serve to organize and measure the best of our energies and skills, because that challenge is one that we are willing to accept, one we are unwilling to postpone, and one we intend to win."

​JFK, Rice University Speech, 1962.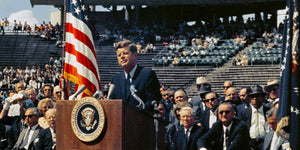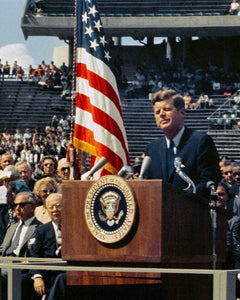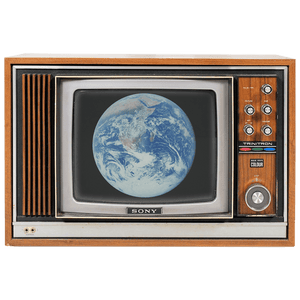 PORTAL TO THE STARS
We're part of the generation that missed the captivating moon landings of 1969, witnessed by all around the world through grainy black and white broadcasts. Our elders remember the moment they watched Neil Armstrong touch the lunar surface and declare "That's one small step for man, one giant leap for mankind." The early wooden, glass and cathode-ray contraptions gave people a portal to be there, with Armstrong, Aldrin and Collins, as they left our world to set foot on another celestial body for the very first time. The TV set made it possible.

The historical importance of the television to witness these ground-breaking events, is why we've been inspired to replicate the squircle outline found on vintage televisions, for the case profile of the Astro. It's a nod to history, looking on in awe at what we can achieve as a human species by working together, focusing our energies on the collective furtherment of humankind and feeling part of a global community, all tied together by the threads of broadcasting.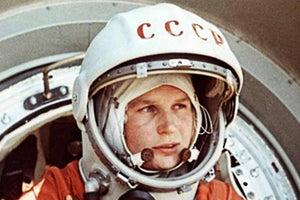 The Astro Collection takes inspiration from all eras of the space race - from humankind's first tentative steps into the universe; Sputnik, Gagarin and Valentina Tereshkova - the first woman to travel to space.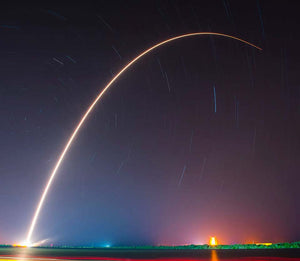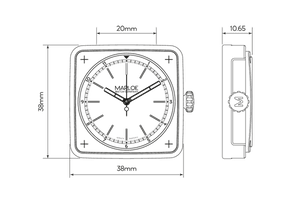 SPECIFICATION
- Dual-finish bespoke designed case
- Sapphire crystal with dual side anti-reflective coating
- Multi-layer dial with applied indices
- Chamfered hands, hairline running seconds hands
- Under-printed crystal with floating reticles
- Custom Soyuz capsule crown with etched motif
- 80g
- 10 ATM
- Miyota 9039 automatic mechanical movement
- 28,800 bph
- 24 jewels
- 40+ hour power reserve
- Accuracy of -10 ~ + 30 sec/day
- 2 year warranty
"
One of our favourite young British brands, Marloe watches cannot be matched for great British value.

"
"
Marloe caught our eye for two reasons - one, their care and craftsmanship, and two, their thoroughly reasonable prices.

"
"
Superb detail without breaking the bank.

"