TIME WELL SPENT
Marloe Watch Company welcomes land&water customers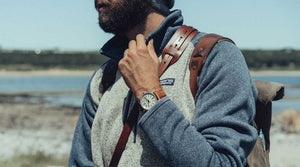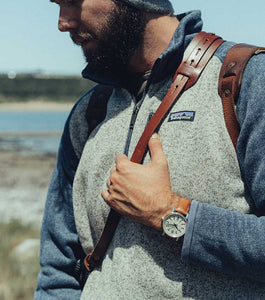 At Marloe we believe in doing things properly. Our mechanical watches are testament to that. We don't rush them. They're the product of doing things as expertly as possible, not as fast as possible.

It takes inspiration, craftsmanship and patience to make a beautiful mechanical watch. We put those same qualities into everything we do, from meticulous design research to lifetime customer service. When you first unbox your Marloe watch and feel its heart ticking in your hand, we think you'll agree that it's well worth waiting for.

We know the value of time. We know how fast it can speed by, and how easy it can be to fritter away. In an age where everything is instant and disposable, we want to create something enduring: a Marloe watch isn't just about keeping time, it's about spending it well.

We hope that wherever your Marloe watch takes you, and whatever adventures you share, it's Time Well Spent.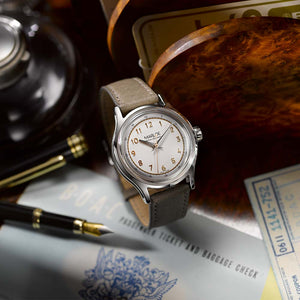 Exclusive Offer
We're delighted to welcome land&water customers to Marloe Watch Company. As part of our new and exciting partnership, we'd like to extend an exclusive offer of 15% OFF any watch purchase, with an additional strap absolutely free.
Simply detail your choice of free strap in the Notes section in your basket, and then enter the following code at checkout to enjoy your discount, and we'll do the rest: LANDWEXC15
Shop Now
"
One of our favourite young British brands, Marloe watches cannot be matched for great British value

"
"
Marloe caught our eye for two reasons - one, their care and craftsmanship, and two, their thoroughly reasonable prices

"
"
Superb detail without breaking the bank

"