The Devil's In The Detail
With small diameters come small parts - dials have less room to display the time and hands have less room to move. Given the limited space we had to play with, we've enhanced the feeling of depth by using multiple tiers for the dial, with an outer ring angled into a contrasting chapter ring, both elevated above the main textured dial. This stadium-like rake leads the eye into the dial, giving the impression of depth and separation.

Of course with small watches legibility is absolutely paramount. We worked through countless iterations of hand designs, each one trying to extract the maximum legibility from the dial while being original and unique at the same time. In the end we chose simplicity over complexity, and opted for a tapered hand with rounded ends, large apertures filled with luminous paint and a simple counter-weighted hairline seconds hand. Why complicate matters when the best answer is almost always the simplest?
DIAL DETAILS
The Tay dial is small, which means every effort has to be made to prioritise clarity and legibility. The Sail dial has 3 layers, each one showing different information, boosting legibility and looking incredibly dynamic in the changing light.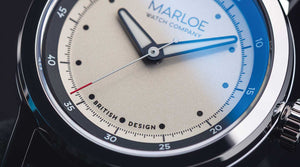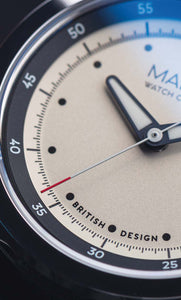 CHAMFERS
Each chamfer on the Tay case is there to guide the light, shaping it, catching it and presenting it back to you in a way that keeps the Tay looking slim and neat, yet at the same time reassuring you it's incredibly capable.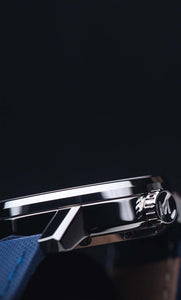 Flowing Design
As thin as we can make it without compromising our 100m water resistance rating, the Tay case is robust, angular and has wonderful, simplistic wrist presence. Each facet is designed to catch the light in an elegant way, yet still look and feel solid as a wee tank.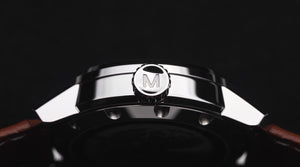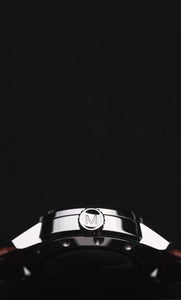 BEATING HEART
Inside the Tay is the solid, reliable, accurate and beautifully finished Miyota 9039. Beating at a high rate of 28,800bph, the 9039 sweeps the second hand around the dial smoothly, and keeps you on schedule, no matter how busy your day is.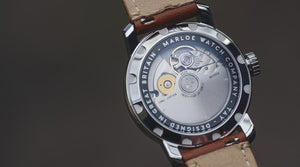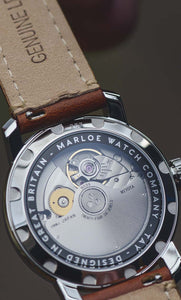 LUME
Low-light legibility is aided with bright and long-lasting luminous paint in the hour and minute hands, as well as little luminous pips to give orientation on the dial. Easy. Simple. Effective.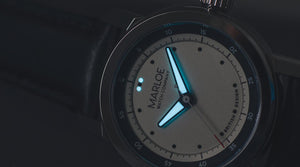 "
Never has a tag line been so apt - the Tay Sail is most certainly small but mighty. Finally a watch for us girls that looks classy and is well made.

"
"
What a fantastic watch. A truly beautiful addition to our lives. Thank you to Gordon and Oliver for creating the Marloe brand and such exquisite time pieces.

"
"
The Tay has a beautifully designed case and dial - simple and elegant. It's sturdy looking yet light & very comfortable to wear. Pretty much everything I might want in a watch!

"
LITTLE TANK
We are limited, unfortunately, by the realms of physics. It's true - we have tried to bend these rules - but things are the size they are and that's that. When it comes to mechanical movements they are inherently 'big'. You might think we're joking, considering the movement inside the Tay is only 26mm in diameter and a mere 3.9mm thick, but when tolerances, clearances and physical limits of material thicknesses are considered, that 26mm soon approaches the 35mm diameter that we want the dimension of the Tay to be.

Having uncompromising demands like water resistance capability and construction quality has been the greatest challenge for this watch. As well as keeping the Tay at a touch over 10mm thin, affording a comfortable and unobtrusive fit, we wanted the Tay to have sensational wrist presence for such a small watch. As such we have affectionately called this our "little tank" owing to its robust appearance, but diminutive dimensions.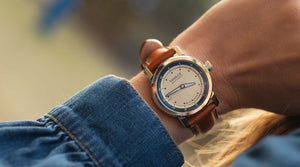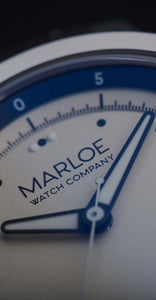 DNA
The Tay is part of the wider Solent architecture - an idea set out in a period of design review. That DNA, of robust design with simple angular lugs, wide dial apertures and, in a twist on the norm, inverse tapered case sides, brought a different take on what an everyday watch could be: simple yet engaging. The Solent set the foundations for the next iteration called the Sceptre - a more rugged iteration of the Solent. Next up was the Tay - a smaller diameter chassis that retains the core robustness and case design aesthetic.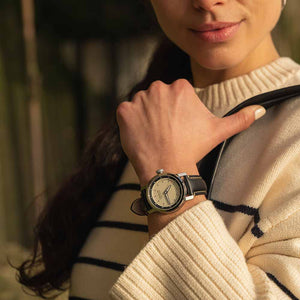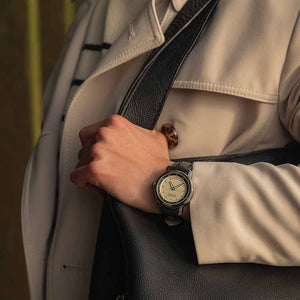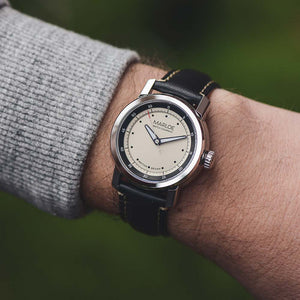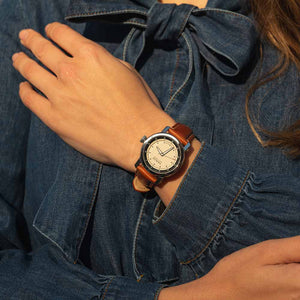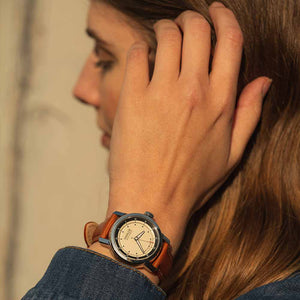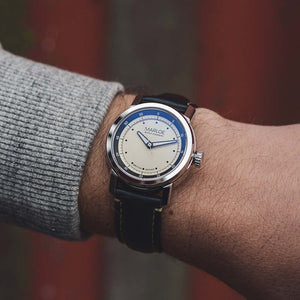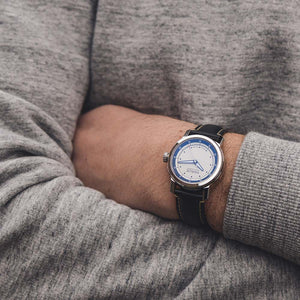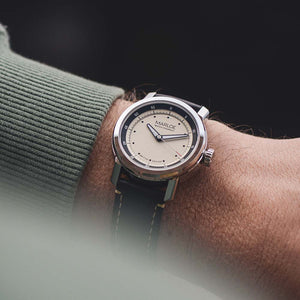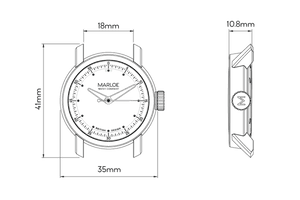 Small But Mighty
The Tay features an automatic movement with bi-directional rotor, and despite all the mechanical wizardry inside this movement, it's still 3.9mm thin. This has allowed us to keep the Tay to a very respectable 10.8mm from crystal to case-back. The diminutive size doesn't betray its capabilities, hitting a universally adaptable 35mm diameter and a lug-to-lug distance of just 41mm.

FREE DELIVERY
We offer free tracked delivery worldwide with DHL on all watch orders.

INTEREST FREE
Spread the cost of your purchase with 0% finance through Klarna.

Personal Service
Feel free to call or email, and one of our team will respond to you personally.

30-Day Returns
Have complete peace of mind with 30 days to consider your purchase.