Pacific collection
A Swiss Made manual 3-hander with exhibition caseback
DAWN OF THE JET AGE
The dawn of a new age in flight. Faster, quieter, more luxurious, the jet-age brought about a sea-change in the way flight was perceived. It was the peak of social status and, if you were lucky enough to fly during the hey-day, an incredible experience. These future-planes were a feat of British engineering marvel and signalled to the world that innovation was in our blood.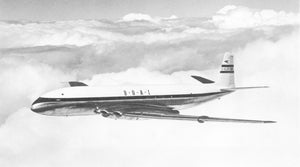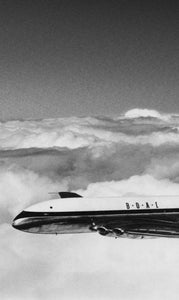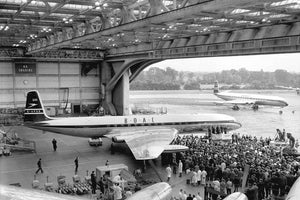 De Havilland Comet
The Pacific is inspired by the dawn of the jet age, and in particular, the de Havilland Comet - the world's first commercial jet airliner to cross the Pacific and circumnavigate the globe. The Comet was developed by de Havilland at its Hatfield Aerodrome in Hertfordshire, with an aerodynamically clean design and turbojet engines buried in the wings, not to mention a pressurised cabin and square windows.
When the de Havilland Comet flew into the sky in 1952, it changed aviation for good - it was the Concorde of its day – it flew higher, faster and smoother than any other airline of the time. 
The jet age burst into life with luxury at the top of the requirements - the human experience was more important as a way to sell this new method of transport to the lucky few. Entrance lobbies, powdering rooms and multiple feet of legroom gave passengers the very best of what super-fast, comfortable travel could be. Over the decades since, the air travel landscape has shifted inexorably.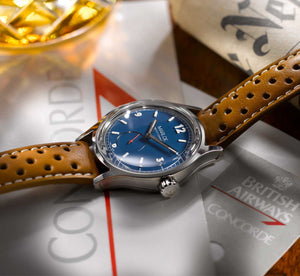 "
One of our favourite young British brands, Marloe watches cannot be matched for great British value.

"
"
Marloe caught our eye for two reasons - one, their care and craftsmanship, and two, their thoroughly reasonable prices.

"
"
Superb detail without breaking the bank.

"